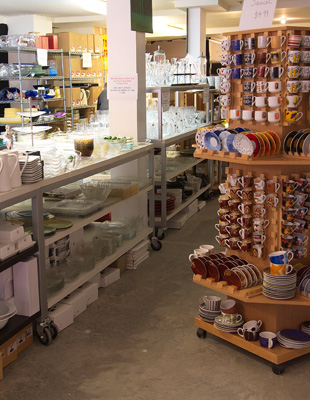 Salvage
Our Salvage Services
Fire, flood, accident... regardless of the disaster facing you, C3 can quickly deploy its arsenal of resources and equipment to support you in the salvage process. Relying on its long experience in the field, C3 can respond efficiently to the many needs that result from disaster, help you restore your premises to their prior condition and recover anything that's worth salvaging. Accidents never catch us off guard. To the contrary, each one represents an opportunity for us to showcase the quality of our services and solutions. When disaster strikes, C3 is always ready to help its clients. Anytime, under any circumstances.
Our Unique Advantage
Our three Cs: competence, credibility, confidence. We have full and proven expertise that you can count on. We don't let problems linger. We are well organized and well equipped, and we can quickly take control of any situation, no matter how traumatic. No one else can manage a disaster with our reassuring expertise.
With our history of managing crises, we look beyond the obvious damage and analyze needs, appraise recoverable assets and establish priorities for a salvage plan. We work closely with every possible type of specialist (disaster experts, risk managers, brokers, marine experts, forensic engineers, accountants, financial institutions, lawyers and others).
Our Specialized Resources
Inevitably, disaster leads to specific needs and expert intervention. Expertise in damage abatement, inventory protection, sorting of damaged and undamaged assets, assessment of value, inventory, evaluation of the extent of damages, and the warehousing and sale of salvaged goods are just some of the services we provide. While the operations required will vary depending on the disaster, they all demand broad expertise. Over the years, we at C3 have built an impressive network of reliable experts who equip us to respond quickly to every situation with highly qualified personnel and leading-edge equipment.
Our Logistical Resources
Needless to say, salvage management requires finely honed logistics to optimize efficiency. We ensure that no single detail is overlooked. This is reflected in our network of resources, which can be mobilized on short notice in order to limit losses.
Furthermore, the scope of our network means that we can always have the proper staff on site for salvage activities. From specialized operations to logistics, we can offer you all the crews required for a successful salvage operation. In the event of a disaster, C3 is there with a rapid response.
For Salvage Inquiries, please contact:
Cosimo La Rosa, B. Sc., CPPA, President, Crescent Salvage
Head Office : +1 (514) 345-8000 Ext 254
Email : clarosa@c3.com