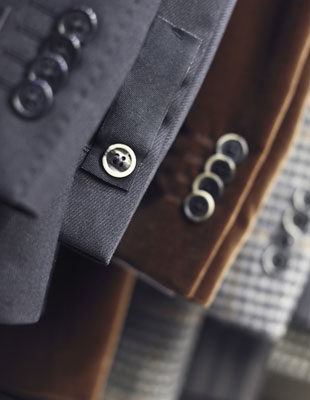 Liquidations
Our Liquidation Services
Retail inventory, apparel, home textiles, housewares, consumer electronics – we can help you make the most of your inventory with custom strategies to meet your specific needs and context from pop-up stores to warehouse sales to retail reinvention. Having worked on some of the biggest retail liquidations in Quebec and Canada, we have the expertise to deal with and track every aspect of the process - pricing, marketing, signing, augment, locations, landlords, employees. Whether you need to liquidate surplus inventory, restructure a retail chain, generate working capital as part of a turnaround, dispose of inventory in the context of a bankruptcy, or any other situation where liquidation services are required, C3 has the knowledge and creativity to propose considered and proactive solutions that maximize yield. And we do it without ever forgetting the human element, wherever it is a concern. At C3, liquidation is consistent with efficiency and dignity, without leaving anyone behind. Our approach is professional, humane, dynamic, and always beneficial.
Our Unique Advantage
Our three Cs: competence, credibility, confidence. We have full and proven expertise that you can count on. With us, you always have access to incomparable experience from decades of liquidation scenarios and our resources at every step of the liquidation process. Our involvement lends credibility and urgency to any liquidation sale that separates it from the myriad of retail sales that occur on a daily basis. We understand our business, and we carry it out confidently, so that you draw maximum benefit. That is why we are one of Canada's leading liquidators.
Our Liquidation Solutions
Our services are always carefully tailored to your needs, we have four ways that we can become involved in assisting in your liquidation scenario.
The purchase solution
C3 can purchase the assets to be liquidated, then dispose of them as it sees fit. Equipment, intellectual property, raw materials, work-in-progress, stocks of merchandise, facilities, furniture, real property, or other assets: our experts determine their value and we make an offer. Our approach is simple and honest, and our offers are clear and detailed.
The guarantee solution
C3 can offer its services on a commission basis, with a net minimum guarantee. Typically, this guarantee is equal to the offer we would make under the purchase solution. The terms of any amount over and above this guaranteed minimum are negotiated after a commission and expenses are deducted. As team players, we work tirelessly in partnership with our clients, be they trustees or other stakeholders, in order to optimize the proceeds of liquidation.
The commission solution
C3 also works on a fee basis. We harness our expertise and mobilize our teams of experts to coordinate and execute a custom liquidation solution. Be it retail, industrial or commercial, we work for you to maximize your assets.
The restructuring solution
C3 offers services to financially healthy companies looking to liquidate overstocks, assets, or equipment from a facility slated for closing or relocation. Our contribution makes it possible to change non-performing assets into working capital.
Our areas of activity
Thanks to our decades of experience and a broad network of experts, we can work in just about any industry, industrial equipment including: steel fabricating, food processing, textiles, sewing, wood-working, laboratory, semiconductors, electronics, foundry, mining, plastics, printing, restaurant, construction equipment, transport, rolling stock, office equipment, IT equipment, and fixtures; retail inventory including: apparel, home textiles, consumer electronics, furniture, groceries, household appliances, jewellery, vehicles, transportation equipment, finished goods, raw materials, work in process, and intellectual property. Our achievements provide eloquent testimony to our flexibility.