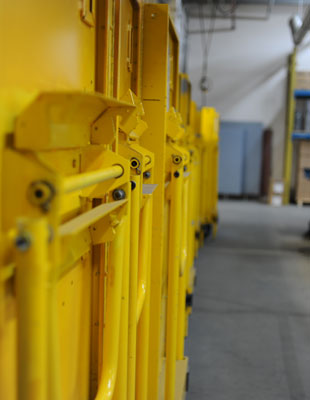 Industrial Auctions
Our Auction Services
From live and webcast auctions to static online auctions, C3 has the experience to quickly and efficiently set-up, market and auction just about any industrial asset. With a network of dealers and partners in addition to our decades of knowledge and experience, we always have the right expertise to maximize liquidity through the auctioning of your assets. When we organize an auction, we overlook no detail to ensure that the proceeds reach their full potential.
Our Unique Advantage
Our three Cs: competence, credibility, confidence. We have full and proven expertise that you can count on. We know our business through and through, and our knowledge is there for your benefit. An auction under the C3 banner enjoys attendance by serious buyers who know that they can expect a top-quality event handled masterfully by professional auctioneers. To the great benefit of its clients, C3 has long understood that stimulating the interest of serious buyers produces results. Our reputation is one of our most valuable assets. Consequently, we make every effort to ensure that the C3 name remains a guarantee of excellence and satisfaction.
Our Commitment
C3 can work with auction clients in three main ways. We can be engaged on a commission basis, a net minimum guarantee basis or an outright purchase of the equipment. Whichever method you choose to work with us, we always take care of every detail – organizing the equipment, lotting, tagging, preparing catalogues and marketing documents, advertising, inspections, auction registration, inquiries, payment processing, rigging and removal coordination, and clean-up. Whether at a remote location or in the heart of an industrial center, we have the people, tools, and skills to achieve the maximum proceeds from auctions.
Our Fields of Activity
Our over half-century of auction experience means that we can cover a broad range of industrial markets. The scope of our achievements bears witness to this better than anything else. Our industrial auction client list includes companies in steel fabricating, food processing, textiles, sewing, wood-working, laboratory, semiconductors, electronics, foundry, mining, plastics, printing, restaurant, construction equipment, transport, rolling stock, office equipment, IT equipment, fixtures, and real estate.
Our Clientele
Our client list includes companies in metal fabricating, woodworking, food processing, electronics, textiles, foundry, mining, plastics, jewellery, restaurant, office equipment, rolling stock, fixtures, real estate and other industries.